40th Fun Shows in Planning!
Published: August 2, 2016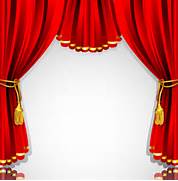 We're still fine tuning the details of our 40th Anniversary events, but here's a sneak peek at the fun shows coming up!
Our 2017 Winter offering will be a Wild West Trial By Jury directed by Wayne Vander Byl.
Wait, what?! Yep...you read that right: Wild West - complete with dancing girls!
Then, we had so much fun with this one in 1996 that we're bringing it back in Spring 2017, Daddy-o:
Patience - The Beat goes On! directed by Brian Smith.
And if you're wondering "what happened to that kids' version of Pirates that I've heard rumors about?"
We haven't forgotten! After a lot of thinking and strategizing, we are now working on an even better plan for 2017 (with better timing for youth and parents alike) - so stay tuned!
And yes - there will be a ball! When - Friday May 5 2017 at the Century Club at 566 East Ave - from 7pm - midnite! Tickets will be $50 and available staring in March...
Food , Dancing and a Cash bar - oh - it's too much happiness!
« View All News