Patience Cast List!
Published: January 26, 2017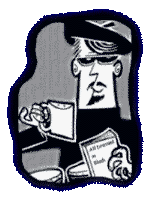 Thank you to all that auditioned!
The first rehearsal will be Tuesday February 7 at 7 p.m., Salem UCC.  Those interested in becoming a part of the chorus can attend the first rehearsal to sign up.
Cast for Patience May 2017
Patience:  Laura Woodruff
Jane: Kim McConnell
Angela: Rachel Jones
Sapphir: Jordu Kelly-Sutliff
Ella: Laurel Schneiderman
Bunthorne: Albert Young
Grosvenor: Edward Medina-Torres
Colonel: Bill Hammond
Major: Mike Peterson
Duke: Timothy Silva-Duffy
Solicitor and some other non speaking roles will be determined at the first rehearsals. 
We will be using the Patience score available as a PDF download from the Gilbert and Sullivan Archive.  This score included the standard Schirmer Score Rehearsal markings.
« View All News