Show Quote T-shirt SALE!! - 2 Weekends Only!
Published: November 10, 2018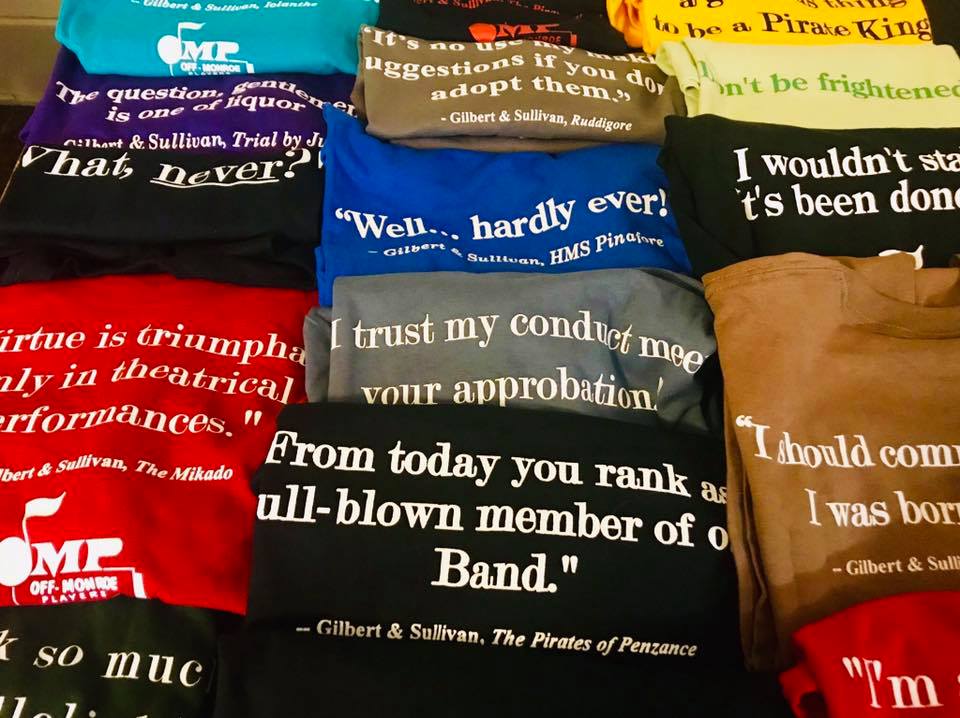 Sale Sale SALE!
2 weekends only during our Iolanthe Show Production run!
Our ENTIRE stock of OMP Show Quote t-shirts are on SALE!
Buy 1 for $10 but if you get 2 or more they are ONLY $5 each!!!
Get your favorite show quote while they last! Available sizes are limited ….so get to Iolanthe asap!!
« View All News