Announcing the CAST of RUDDIGORE!
Published: September 6, 2019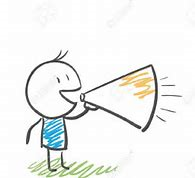 Thank you to everyone who auditioned!
It's not too late to join the chorus - feel free to stop by Salem tonite at 7pm for first rehearsal! or just let me know directly if you can't make it tonite - Amandalobaugh@aol.com and I'll get you signed up!
And here's the Cast of Ruddigore!
Robin Oakapple - Christopher Garver
Richard Dauntless - Jad Jordan
Sir Despard - Michael Peterson
Old Adam - Albert Young
Sir Roderic - Wayne Vander Byl
Rose Maybud - Carla Cogliandro
Mad Margaret - Holly Corcoran
Dame Hannah - Sarajane Fondiller
Zorah - Sarah Scarpulla
Ruth - Katie Garver
what fun!
« View All News