Audition Information for The Gondoliers!
Published: December 12, 2018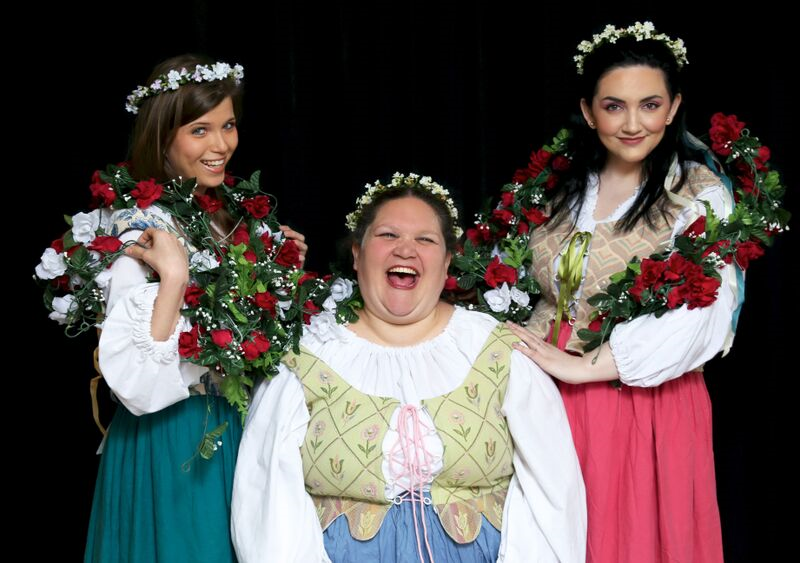 Open auditions will be held Jan 21st and 22nd at Salem Church of Christ, 60 Bittner St, 14604 at 7pm.
Please prepare a 16-bar excerpt from the Gilbert & Sullivan canon or a song excerpt in English.
Please bring your own sheet music.
An accompanist will be provided.
Vocal auditions are only for those seeking a named role and will begin promptly at 7pm.
We will also have dialogue excerpts available for readings.
Chorus need not audition - but - please come to an audition nite to fill out an information sheet.
Auditions and rehearsals will take place at Salem
Rehearsals are: Tues & Fri from 7-10pm starting Jan 29th.
Sitzprobe - May 12th - exact time TBD
ALL Performances will take place One Weekend ONLY at the Robert F. Panara Theatre at 52 Lomb Memorial Drive Rochester, NY 14623 on the RIT Campus.
Load in May 14th
Tech - May 15 and 16th
PERFORMANCES DATES
May 17th - 7:30pm
May 18th - 2pm
May 18th - 7:30pm
May 19th - 2pm
The Gondoliers Plot Summary:
The twelfth collaboration between composer Arthur Sullivan and librettist W.S. Gilbert, The Gondoliers (or The King of Barataria) tells the story of two charming Venetian gondoliers, Giuseppe and Marco, who are informed that due to an error of identity when they were young boys, one of them is the heir to the throne of Barataria. They are delighted with the situation and agree to share the responsibilities of governing their new kingdom until it can be ascertained which of them is which, but matters are complicated when the Duke and Duchess of Plaza Toro reveal that their beautiful daughter, Casilda, was married to the future king as an infant. The problem? Giuseppe and Marco are both newly married to the contadine Tessa and Gianetta, and Casilda is in love with her father's attendant, Luiz. Since its premiere in 1889, The Gondoliers has delighted audiences with its memorable score by Sullivan, and its political satire, cleverly tucked into Gilbert's witty plotline.
Character Descriptions and Vocal Ranges are posted on this website and will also be available at auditions.
Any Questions - feel free to contact either director:
Charles Palella - cpalella@rochester.rr.com
or
Amanda Lobaugh - amandalobaugh@aol.com
Hope to see you there!
« View All News