COVID-19 Status update #2
Published: March 26, 2020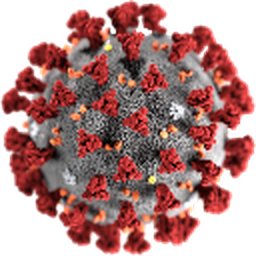 Unfortunately, the news we must deliver is not ideal.
Due to the unprecedented impact of COVID-19 throughout the United States, the Off-Monroe Players must regretfully cancel their spring production of "Sullivan with Sullivan," which was to feature On Shore and Sea with The Zoo.
It is a massive understatement to say that we did not wish to find ourselves in this position. However, it is obvious that the most important thing the American people can do right now is to keep themselves safe by remaining at home, and limiting any unnecessary physical contact for a period of time to try to slow the spread of the infection, and to help prevent overloading the health care system and its resources.
This is not easy for us. Not putting on a show goes against our very grain. We discussed other options and formats, but all are very risky due to our lack of experience and knowledge of this sort of thing, and would still exclude many who do not have access to the internet or streaming services in their homes.
Please understand that our goal is always to provide new and exciting ways to enjoy Gilbert and Sullivan. We will be right back at it as soon as this crisis has passed. AND IT WILL!
When new information becomes available, we will notify you by email, on our website, and through our reservation and information line at 585-232-5570. At this time, our plan is to perform HMS Pinafore this November, in our new home at the Downtown United Presbyterian Church, under a director we are thrilled to welcome back after many many years! More news on that later. It's so exciting to think about!
If you have questions or concerns, please email us at info@off-monroeplayers.org and a member will contact you as soon as is possible.
Yours respectfully, OMP Board of Directors
ps... We're also working on putting some of our past productions on our YouTube channel so you can still get your G&S fix! We'll keep you posted!
« View All News