Gondoliers at Panara!!!
Published: March 6, 2019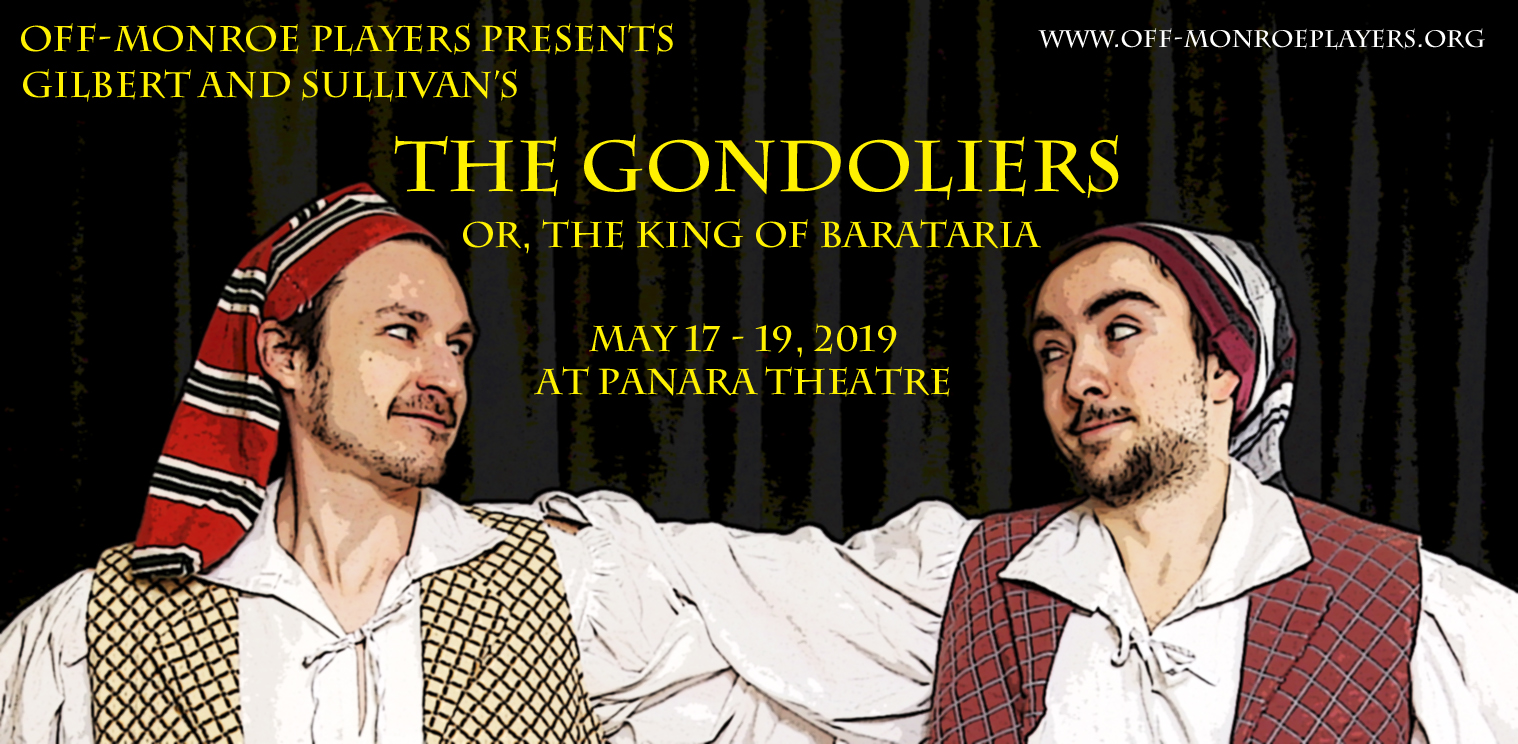 May 17 - 19 of 2019, we'll be staging one of our favorites - The Gondoliers or, The King of Barataria.
Come see the Off-Monroe Players on a stage fit for a king! (Or 2 kings, if you will!!!)
The Robert F. Panara Theatre at RIT, to be specific!
See our promo video!.
« View All News