Lighting Equipment Updates
Published: June 1, 2021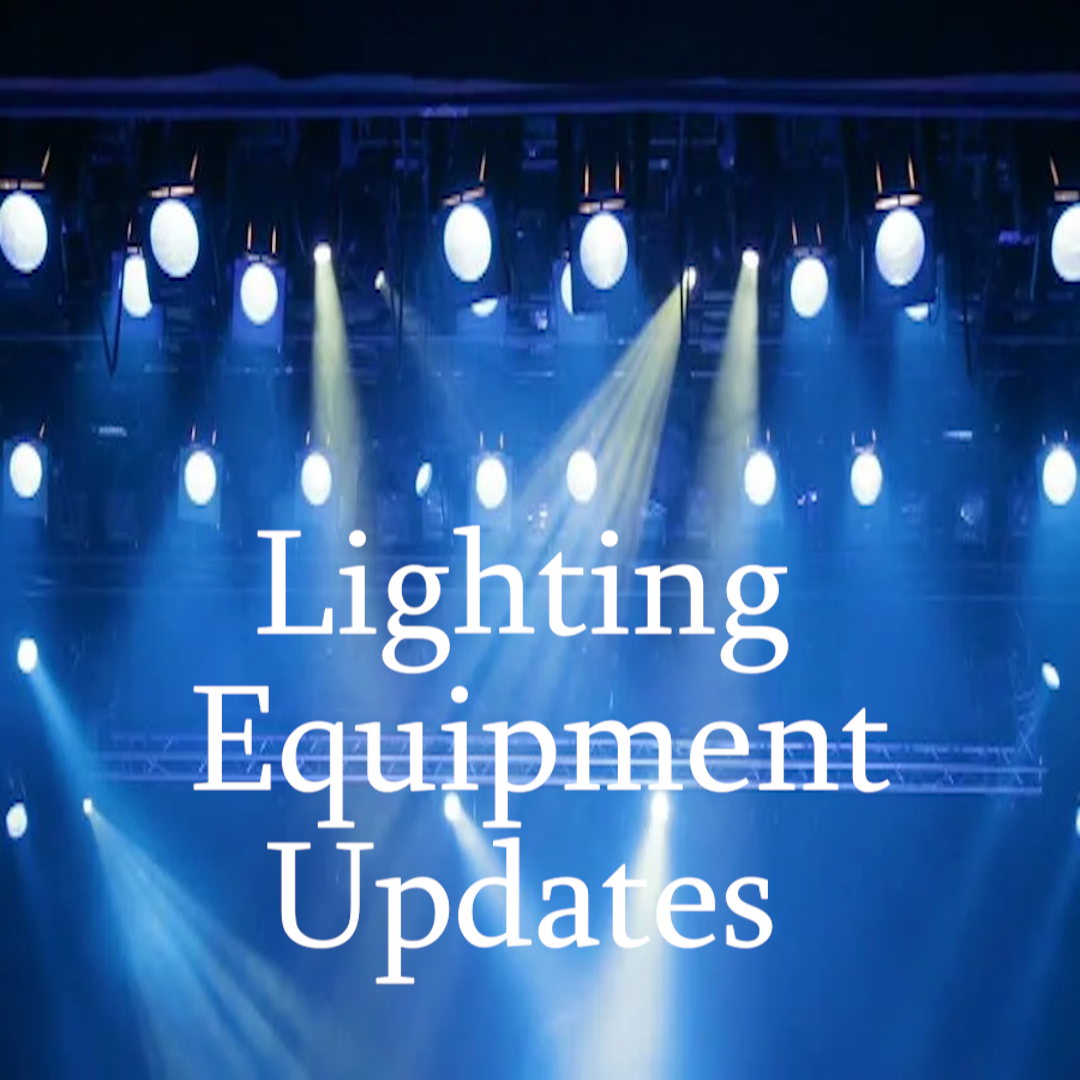 Off-Monroe Players is looking forward to having brand new and updated lighting equipment for the up and coming production season, and the foreseeable future. Our own Off-Monroe Players member and former board member, Albert Young, has taken the lead to help research and purchase these updates through our local technology partners at Applied Audio.
We are also happy to say that we will not only be able to use these lights at upcoming productions at DPC, but they will be portable enough to use at other locations should the need arise.
Through the benefit of a generous patron donation, the cost has been kept to a very reasonable level, and we will have lighting flexibility we've never had before. Color and blend can be changed to create different moods and environments.
These updates have included renewing our software to our lighting board and having a new set of wireless LED stage lights.
A small team of Off-Monroe Players members (Al Young, David Odgers, Steven Smith, and Schuyler Kelley) have been meeting to analyze and work with this new technology to utilize in the upcoming productions.
« View All News