OMP Board Meetings 2023 and 2024
Published: July 23, 2023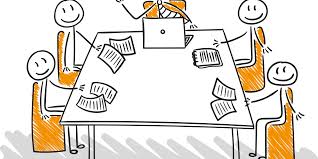 OMP board meetings are held monthly except during production months, and scheduled based on the availability of board members. Generally schedules are determined quarterly, and may vary as to weekday and time. Due to COVID - we are now holding our board meetings via Zoom Virtual meetings.
All OMP board meetings are open to members and/or patrons to attend. We'd like to request that you let a board member know if you'd like to attend a meeting so we can plan accordingly and get you a Zoom link... Send an email to board@off-monroeplayers.org and we will contact you for details.
Upcoming board meetings:
12/6
1/17
2/7
3/6
4/17
all meetings at 6:30pm
Thank you!
« View All News