Fall 2021: H.M.S. Pinafore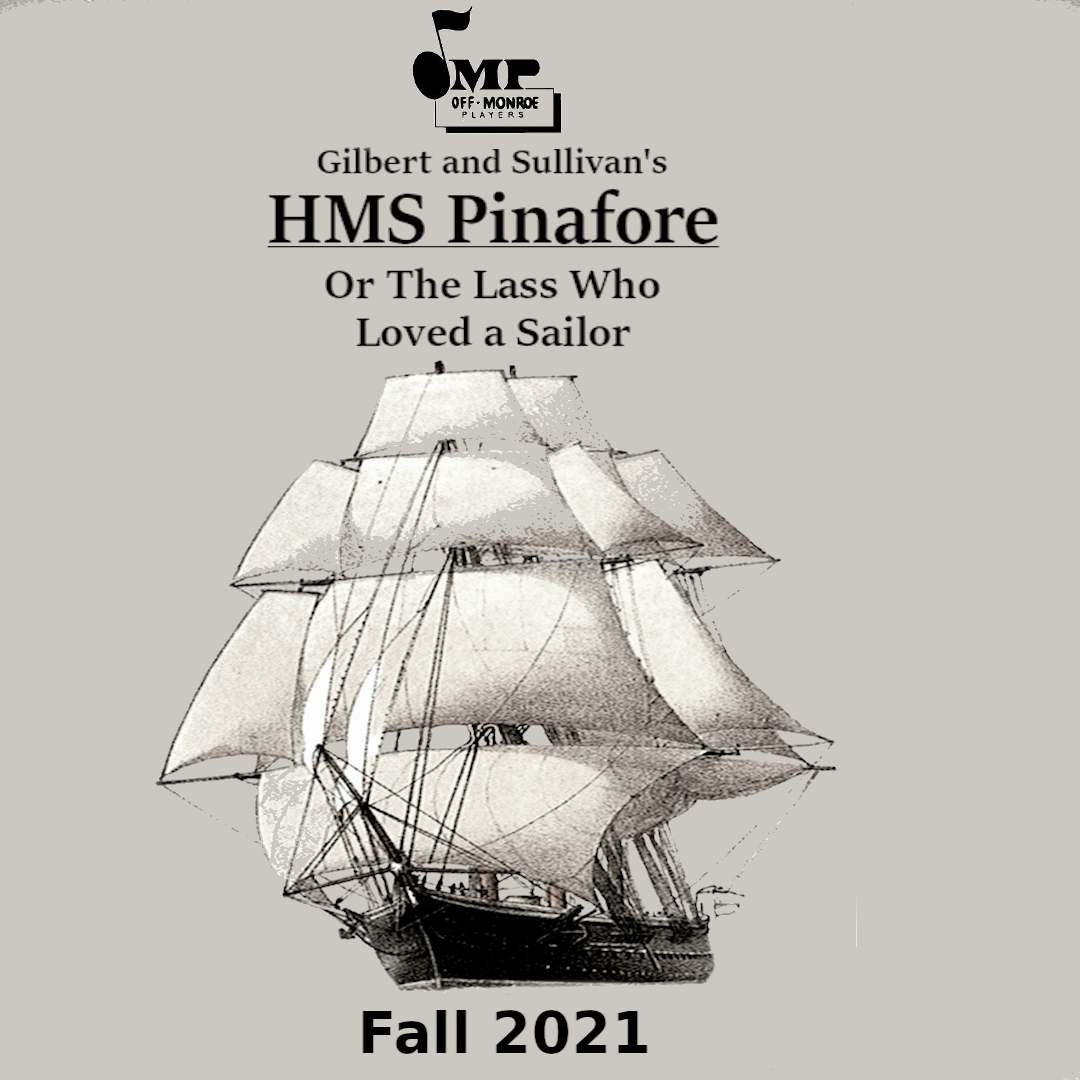 Audition Dates
All auditions held at St. Charles Boromeo Church.
July 26, 2021, 7 p.m.
July 27, 2021, 7 p.m.
Audition Information
Notes
This ship is set to sail! The production team has had its first official meeting, and the wheels are beginning to turn. We now have dates, times, and a location for auditions!
AUDITIONS FOR HMS PINAFORE
Dates: Monday, July 26; Tuesday, July 27
Time: 7:00 PM
Location: St. Charles Borromeo Church, 3003 Dewey Ave, Rochester NY 14616. At the corner of Dewey Avenue and Maiden Lane.
Directions: Please park in the northern-most church parking lot; use the north lot entrance off Dewey Avenue opposite the Barnard Fire Department. A production team member will be available to point out the entrance to the building.
Auditions are for lead roles only. Please bring a prepared audition piece, preferably in English.
Please complete the Audition Form for Leads (linked file under the heading Audition Information above) prior to the audition and bring it with you to auditions.
To join the Chorus, please fill out this Google Form, and plan on attending the first ensemble rehearsal at the Downtown United Presbyterian Church, 121 Fitzhugh Street North, on September 7 at 7:00 p.m. (Subject to change)
PLEASE NOTE: You must be fully vaccinated to participate in this show. We appreciate your understanding.
Please be patient with us as we work though things; everything is a bit more complex in this post-pandemic world.

Directors: John Cieslinski, Patti Anne Montrois
Music Director: Marcia Sheremeta
Producers: Liz Burke, Christopher Garver, Katie Garver, Edward Medina-Torres
---