Spring 1992: The Gondoliers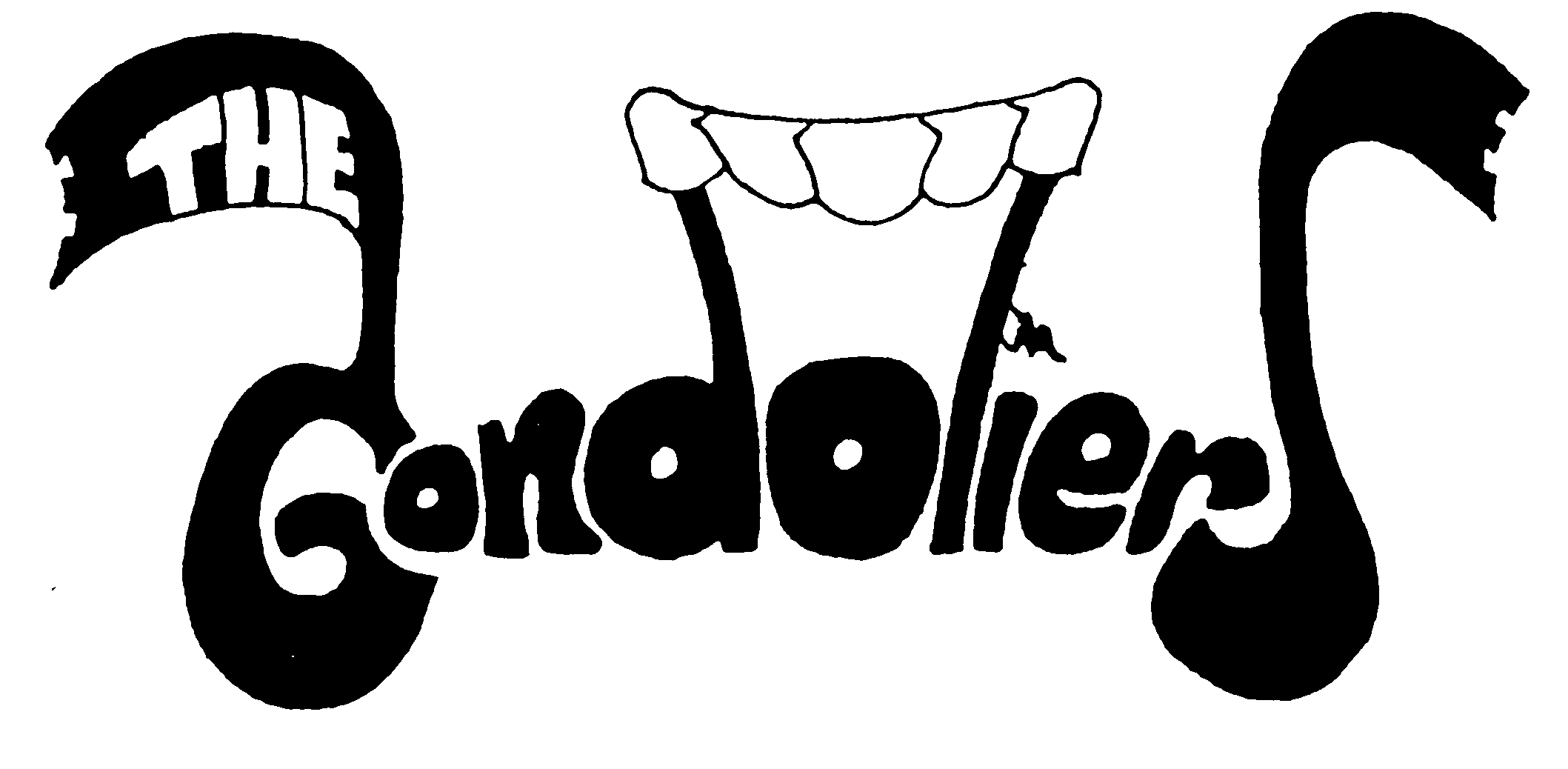 Notes
The mixed reception of Gilbert and Sullivan's Yeomen of the Guard (1888) left each collaborator feeling ill-used by the other. Gilbert felt that his words were given short shrift by Sullivan's music; Sullivan not only felt that Gilbert's fanciful characters and plots gave him little creative room, but also that "this slavery" of operetta took time and energy away from serious composition. The team stayed intact mainly because of Sullivan's naturally conciliatory temper; Gilbert made up his side of the argument by proposing that he and Sullivan collaborate once more, meeting "as master and master, not master and servant." And that, more or less, turned out to be the subject of their last great operetta about two brothers who rule "as one individual" in a land where "all shall equal be."
The Venetian setting of The Gondoliers was immensely appealing to Sullivan. The composer saw Venice for the first time in 1888 (the first of several visits before his death) and fell in love with it. He did the same with Gilbert's libretto, which he called "bright, interesting, funny, and very pretty." The Gondoliers may have little to do with Italian history, but Gilbert and Sullivan created an irresistible Venetian atmosphere right from the opening scene, in which gondoliers and contadine compliment each other in their native language amid bowers of roses (white and red). This opening scene — eighteen minutes of music without a line of spoken dialogue — also indicates the extent of Gilbert's new willingness to cooperate with his composer.
Sullivan was not the only member of the Savoy team to provoke Gilbert's legendary ire. The librettist felt that several immensely popular stars of the Savoy company were getting a bit too big for their britches. Accordingly, The Gondoliers has no star roles, or rather nine of them — and ensembles and choruses far outnumber solos. How better to illustrate the Grand Inquisitor's point that "When everybody's somebody, then no one's anybody"?
Musically and lyrically, The Gondoliers is the sunniest of Gilbert and Sullivan's operettas; no clouds appear in the skies over Venice or Barataria. Gilbert's satire on Republican (that is, democratic) government is innocuous; and when it comes to inspired black humor, Gilbert's Grand Inquisitor is no match for his Mikado. The partners' former resentment shows only in the operetta's determined amiability. The Gondoliers affirms that life, love, and marriage are indeed (to quote the Act I quintet) "pleasant institutions."
"Everything went splendidly, with immense 'go' and spirit," wrote Sullivan in his diary for December 7, 1889, The Gondoliers' opening night at the Savoy Theatre. The operetta immediately became "a pleasant institution" itself, loved by reviewers, audiences, and Queen Victoria. The Queen, who had encouraged Sullivan to give up operetta, never saw his "Romantic Opera" Ivanhoe during its initial run in 1891. But she decreed, and thoroughly enjoyed, a performance of The Gondoliers at Windsor Castle the same year.
All too soon after The Gondoliers, the volatile Gilbert and Sullivan partnership would be in shreds, thanks to a quarrel with producer Richard D'Oyly Carte over the cost of new carpets for the Savoy. Gilbert and Sullivan patched up again for Utopia, Limited (1893) and The Grand Duke (1896). But most Savoyards prefer to remember their final theatrical triumph.
--- David Raymond

Director: Brian Smith
Music Director: Gordon Bastian
Dance Captains: Mary Ellen Craver, Mary Kelley
Producers: Jordu Kelly-Sutliff, Bob Weeks
---
Cast
Fiametta

Fiametta

Francesco

Giulia

Antonio

Antonio

Giorgio

Annibale

Vittoria

Marco Palmieri

Giuseppe Palmieri

Tessa

Gianetta

The Duke of Plaza Toro

The Duchess of Plaza Toro

Casilda

Luiz

Don Alhambra del Bolero

Inez
Chorus
Terry Benedict, Jim Caffrey, Fran Carlisi-Paxson, Christine Dettman, Timothy Duffy, Peter Dunbar, John A. Ejaife, Julia Ferreira, Jacquie Karash, Jordu Kelly-Sutliff, Molly Moore, Sam Nelson, Dana Paxson, Linda Remley, Robert L. Remley, Melanie Ross, Jean Gordon Ryon, Doug Waite, Bob Weeks, Paul Wilson, Mary Zwierzynski-Slack
---
Crew
House Manager

Set Designer

Costume Manager