Fall 2006: Ruddigore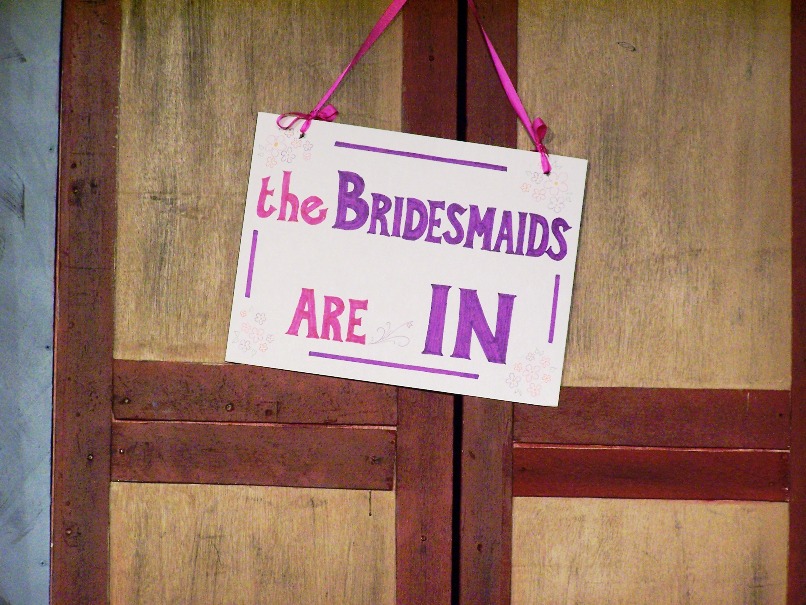 Notes
Following the immense success of The Mikado, the initial run of Ruddigore, or The Witch's Curse! (1887) was, by Gilbert and Sullivan's standards, a flop. The show ran only six months, and was not revived by the D'Oyly Carte Company until 1920. However, Ruddigore was revived regularly after that, and has become a favorite of many Savoyards — including Off-Monroe Players, who have presented it several times since 1977. Deservedly so, as it is a very entertaining piece.
Ruddigore is a parody of 19th-century "thud-and-blunder" melodramas, with many Gilbertian twists. The evil, profligate nobleman (or "bad Baronet") is persecuted by portraits of his ancestors; the sweet young maiden turns out to be quite a gold-digger; the "bumptious" sailor always follows his heart — which tells him to steal his foster brother's fiancée; the mad young lady (who at first seems to have strayed from some bel canto opera) is saner than most of the people onstage. Befitting these different characters, Sullivan's score is one of his most varied, full of charm, drama, and (of course) catchy tunes.
We hope the OMP production of this unusual "new and supernatural" operetta will make you a fan of Ruddigore, too.

Director: David Raymond
Music Director: Mark Johnson
Assistant Music Director: Charles Palella
Choreography: Terry Benedict
Producers: Jad Jordan, Amanda Lobaugh, Marty Nott
Designer: Patti Anne Montrois
---
Cast
Zorah (Professional Bridesmaid)

Ruth (Professional Bridesmaid)

Dame Hannah

Rose Maybud (A Village Maiden)

Sir Ruthven Murgatroyd (Robin Oakapple)

Old Adam Goodheart

Richard Dauntless

Mad Margaret

Sir Despard Murgatroyd of Ruddigore

Sir Rupert Murgatroyd

Sir Jasper Murgatroyd

Sir Lionel Murgatroyd

Sir Conrad Murgatroyd

Sir Roderic Murgatroyd
Chorus
Christina Arden, Suzanne Bell, Ted Benedict, Terry Benedict, Ann Marie Buonemani, Julia Ferreira, Penny Fram, Kurt Griffen, Bill Hammond, Rebecca Hetherington, Patti Anne Montrois, Karen Nail, Stephen Naum, Maureen Odgers, Charles Palella, Suzanne Rath, Laurel Schneiderman, Stephanie Schneiderman, Pamela Torrey, Anne Vander Byl, Wayne Vander Byl, Ken Vary, Anne Virgil, Bob Weeks
Orchestra
Bass

Clarinet

Flute

Horn

Keyboard

Oboe

Percussion

Trumpet
---
Crew
Props

Set Designer

Set Construction

Costume Managers

Lighting Designer

Photography